Men's Collection
Long Pyjamas
Shop our range of stylish men's long pyjamas, handmade with organic cotton.
Shop The Collection
We make "slow clothes" not only because they're made properly and carefully by hand but also because that's the pace you'll want to be at when you're wearing our sleepwear. We will never compromise on comfort because when you relax properly, you want to do it in something that was made properly.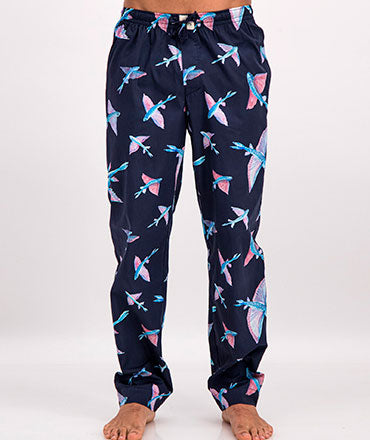 Lounge Pants
There isn't a better way to lounge around the home than in these roguishly casual men's lounge pants. The finely woven 100% cotton fabric is cut with care, sewn with love, and styled for comfort.
Shop Now
Lounge Shorts
Handmade in 100% woven cotton, these lounge shorts were designed for you to live in. They're cut for comfort and feature a range of funky and stylish patterns.
Shop Now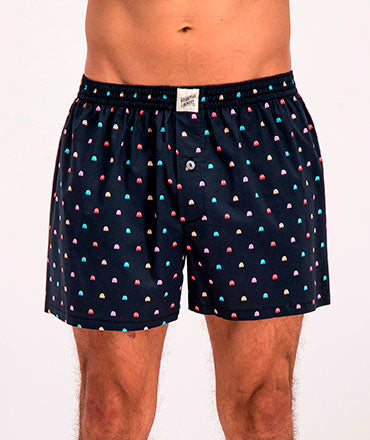 Boxer Shorts
These are the comfiest boxers around. And the patterns are all designed in our in-house studio, so you'll look as good as you feel.
Shop Now
Short Pyjamas
Light and breathable cotton, cool and funky print designs - these are pyjamas with karma!
Shop The Collection
ABOUT US
Woodstock Laundry was was founded as a family business in Woodstock, Cape Town, in 1979. We remain fully committed to making clothes the right way - by hand, and with love. All our garments are handcrafted with the environment in mind and each bespoke item is designed in house to be as comfortable as humanly possible, and manufactured with quality, responsibly sourced fabrics.